Garage Door Maintenance And Adjustment
Back To Our Services
When you have a garage door at your property there are things that you need to do to keep it working properly and looking nice. Your garage door will need maintenance and adjustments to keep it running smooth but no matter what you will eventually need a garage door service done. When this need arises you will need a good garage door company in Glen Cove New York that you can count on. You need to call the best in the area and this is us at Glen Cove Garage Door Co. Call us and you will see why we are the company to turn to.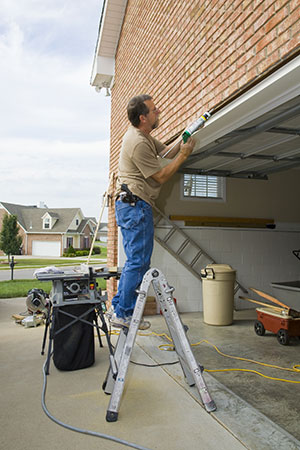 Garage doors springs are important to the operation of a garage door. They are also very dangerous to replace or install unless you r a trained professional. There are extension garage door springs and torsion garage door springs. There are also coated springs that are called galvanized springs. Allow us to change or install these springs for you safely.
How many times do you lift your garage door? It gets pretty heavy on your back, right? Well, if you had a opener of a garage door then you would not have to strain your back anymore. Here at our Glen Cove Garage Door Co we sell some of the best brands of garage door openers. Just tell us if you have a belt drive, a screw drive or a chain drive and we will help you to choose the best opener for you. We have:
Marantec
Craftsman
Genie
Chamberlain
Liftmaster
Sears
As we said above your garage door will need garage door maintenance / adjustments done at least every 6 months. We at our garage doors contractor understand that you lead a busy life and will be happy to come out and do maintenance for you. We will do regularly maintenance lubrication and also tighten the screws and anything else that it needs. Contact our garage Doors Company located in Glen Cove in New York.
Now that you have that garage door opener you will need a garage door remote to go with it. We also sell some of the best in these openers. We stock only the best for our customers. We have Multi Code, Clicker, Liftmaster Security and Genie Intellicode. We not only sell these at our Glen Cove Garage Door Co we also will install them.
Have you taken a good look at your garage door lately? Is it looking old? Call us we have wooden garage doors, steel garage doors, Craftsman garage doors and aluminum garage doors. We do all kinds of Garage door replacement / Installation for our customers so call us today.
Garage door repairs are another specialty of ours. We do repairs for customer's every day. If you are having any kind of an issue with your garage door call our company in Glen Cove today and we will come out as soon as we can and get the garage door repaired. Are you having these problems?
Broken emergency releases
Door Off tracks
Replace sections of garage doors
Bottom garage door rubbers
Weather Strips
Glass garage doors are a great way to allow sun into your garage but still have the privacy that you want. They also look great hanging on your garage. Our Glen Cove Garage Door Co has these doors in stock in several styles. Call us and we will install one today.
Our Garage Door Company / contractor are the best company
Garage Door Cables and Tracks are important to your garage door. But problems arise with these parts because they are in use so often. Some of the things that can go wrong are Cables Snapped, cables lose, cables came off drums, broken cables, cables came off tracks or repair bent garage doors tracks. If you need any of these repairs done or anything else then call us today.
Our garage door service offers every service that has to do with a garage door. There is nothing that our garage doors contractors cannot do. We even have a 24/7 emergency service so that we are always available to you. Our Glen Cove Garage Door Co in New York is the only choice for you.
Our Garage Door Company / contractor are the best company in the area. We will give you the best services at the best prices. We will make sure you are 100% with our services.